Office Disinfecting Services
---
A clean and sanitized office environment isn't just a preference; it's a necessity for the well-being of your employees and visitors. Tidy Team's office disinfecting services are your safeguard against germs and pathogens, creating a space that prioritizes health and hygiene. With over 30 years of commitment to excellence in South Florida, we're your trusted partners in fostering a sanitized workspace.
BRINGING 30+ Years of Experience
COMMITTED TO SUPERIOR CUSTOMER SERVICE
FREE ESTIMATES OFFERED

FREE ESTIMATES
We offer quick and easy estimates for your cleaning / janitorial needs.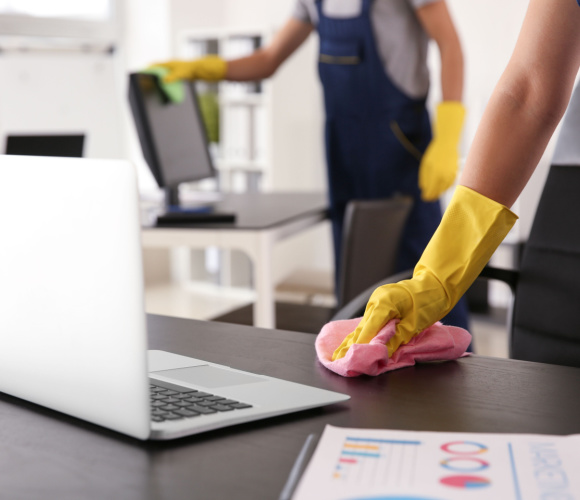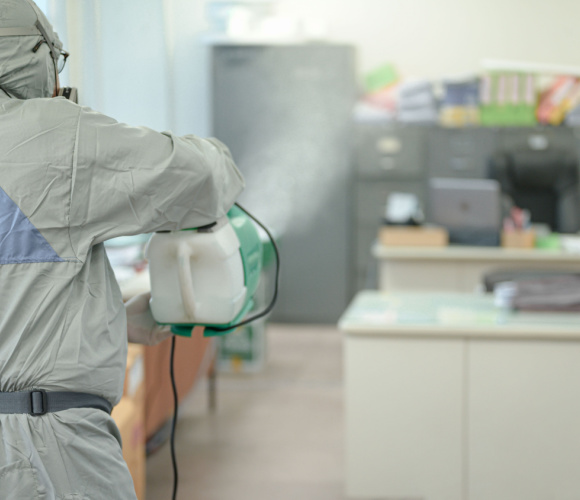 Foster Health with Tidy Assurance
---
A spotless office goes beyond appearances – it's about ensuring a safe and healthy environment for everyone. Our office disinfecting services utilize advanced techniques and products to eliminate germs and viruses, providing peace of mind for all occupants.
The Tidy Approach to Health:
Comprehensive Sanitization: We meticulously disinfect high-touch surfaces, shared spaces, and common areas, targeting areas most susceptible to germs.
Cutting-Edge Techniques: Our experts employ state-of-the-art equipment and EPA-approved disinfectants, ensuring effective and thorough sanitization.
Flexible Scheduling: Your convenience matters. We work around your office hours to minimize disruption while maximizing safety.
Health and Well-Being: By choosing Tidy Team, you're choosing the health and well-being of your employees, visitors, and the community at large.
Experience Tidy Team's Assurance:
With a legacy spanning over 30 years, Tidy Team stands as a beacon of excellence in commercial and office cleaning in South Florida. Our expertise seamlessly extends to office disinfecting, providing a safe and sanitized workspace that fosters health and productivity. Ready to prioritize hygiene? Connect with us at (954) 782-1506 and experience the difference Tidy Team can make for your office environment.
Our Gallery
---
Witness the before-and-after stories that showcase our dedication to cleanliness and the unmatched brilliance we bring to every surface we touch.