Office Cleaning Services
---
Maintaining a clean and hygienic workplace isn't just about appearances; it's essential for the well-being of your employees and visitors. At Tidy Team, we specialize in delivering top-quality janitorial and office cleaning services tailored to a variety of infrastructures. With a presence spanning 30+ years in South Florida, we're your trusted partner in office cleanliness.
BRINGING 30+ Years of Experience
COMMITTED TO SUPERIOR CUSTOMER SERVICE
FREE ESTIMATES OFFERED

FREE ESTIMATES
We offer quick and easy estimates for your cleaning / janitorial needs.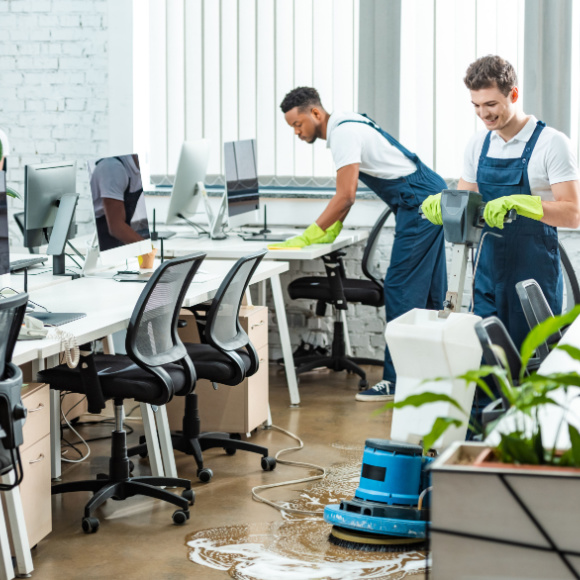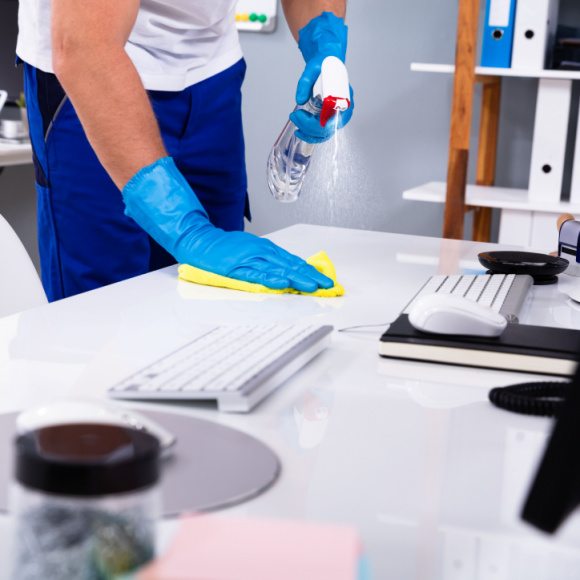 A Cleaning Experience Tailored to You
---
Office cleaning is a cornerstone of our expertise. Whether day or night, our services align with your preferences and requirements. Licensed, bonded, and insured, we bring reliability and dedication to every task. Our extensive experience means we understand your unique needs, allowing us to provide exactly what you want at a price that suits your budget.
The Tidy Team Advantage:
Proven Track Record: We've been a part of South Florida's cleaning landscape since 1985, cultivating lasting relationships with satisfied clients.
Comprehensive Services: Beyond office cleaning, we offer a suite of services, including steam cleaning for carpets and upholstery, ceramic tile and grout cleaning, pressure washing, and window cleaning.
Convenience Unleashed: Need weekend or nighttime cleaning? We're here to ensure that your workspace is impeccable without any disruption.
Floor Expertise: Our capabilities extend to steam cleaning carpets, ceramic tile and grout cleaning, and vinyl floor stripping and waxing, leaving no corner unattended.
Competitive Pricing: We understand the value of your investment. Our competitive pricing aligns with your cleaning needs, offering you exceptional value.
Free Estimates: Curious about the cost? Let us provide you with a free estimate that ensures transparency and meets your budget.
Tidy Team, a family-owned and operated company, has been a cornerstone in the commercial and office cleaning industry for decades. From daily-weekly office cleaning to specialized services like pressure cleaning and move-in/move-out cleaning, we're here to transform your workspace into a spotless haven. For reliable tile and grout cleaning, steam cleaning, and more, contact us at (954) 782-1506 today.
Our Gallery
---
Witness the before-and-after stories that showcase our dedication to cleanliness and the unmatched brilliance we bring to every surface we touch.