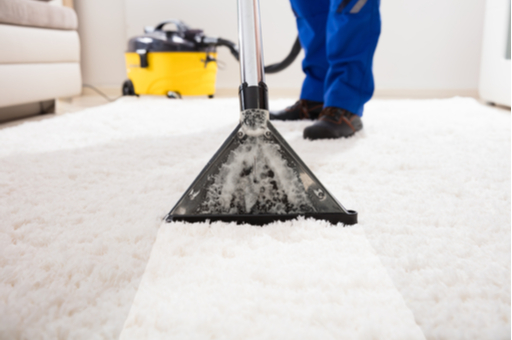 There is something about a clean place that brightens up the day and brings a huge smile to your face. A big part of that feeling of satisfaction comes from keeping the floors and upholstery in your place fresh, clean and healthy. We can clean almost any carpet or upholstery, including delicate and hard to clean carpets. We all know how hard it is to get rid of the stains and smell on our carpets and furniture. The longer the stain is sitting there the more unpleasant the odor and more obvious it becomes. Let our team of trained professionals take care of these unsightly and unpleasant spots. We have been cleaning carpet and upholstery for 29 years. Our prices are very competitive, give us a chance to bid on your carpet and upholstery needs.
Tidy Team, a family owned and operated company specializing in all types of commercial and office cleaning since 1985. We steam clean carpet and upholstery, ceramic tile and grout. Office cleaning daily-weekly, pressure cleaning, vinyl tile cleaning and waxing, window cleaning, construction cleaning, and move in and outs. Call us at (954) 782-1506 today for reliable tile cleaning, grout cleaning, steam cleaning and other related services.
Our experienced carpet cleaning team has the knowledge to get the job done right the first time.